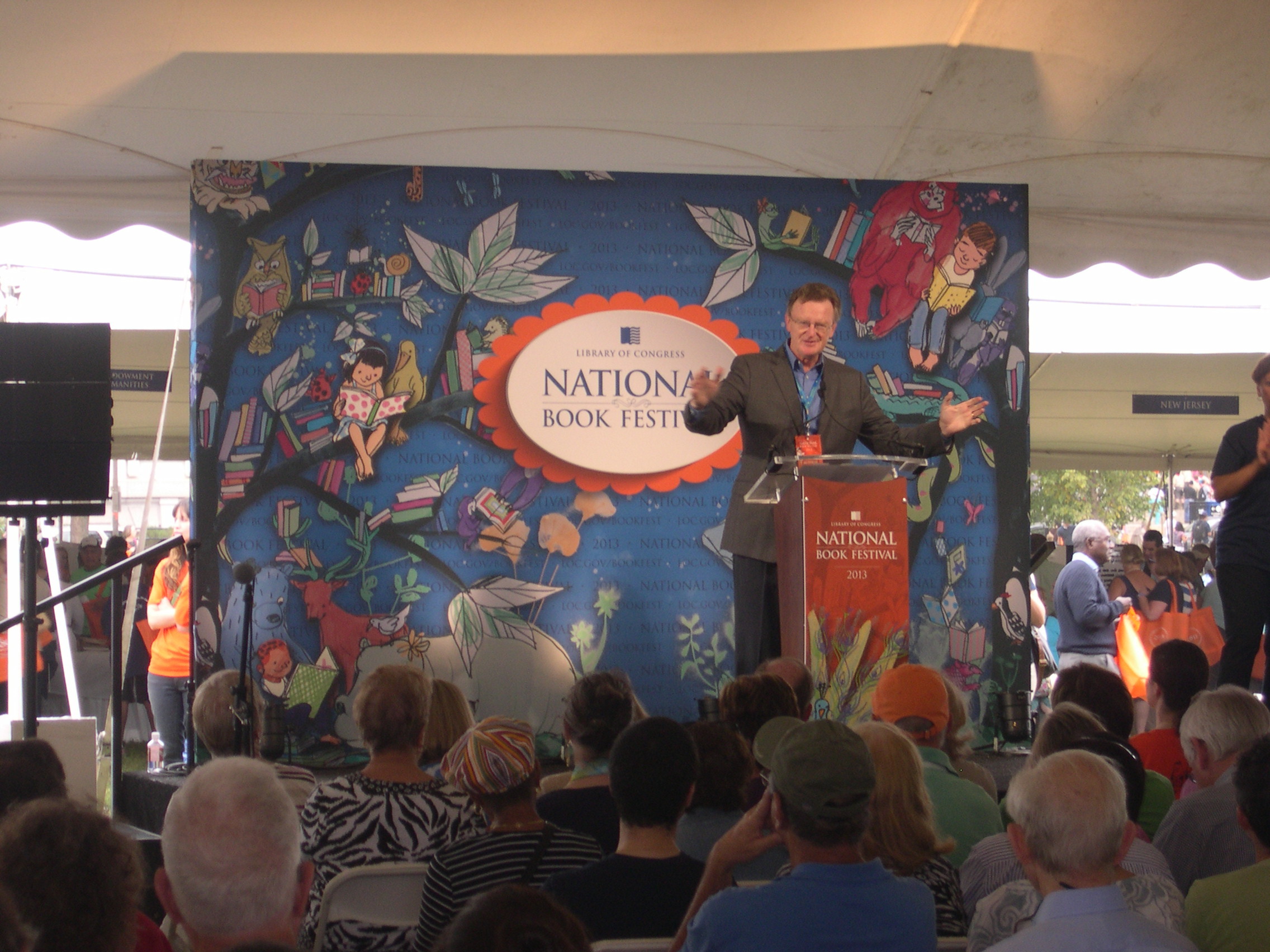 Are you looking for an insightful, original speaker who will keep your audience on the edge of their seats? Then you'll love best-selling author William Martin.... an ideal keynoter for sophisticated groups who have seen and heard it all." - Sam Horn, 17-time Emcee of the Maui Writers Conference and author of POP.
William Martin lectures on a wide range of topics:
FDR and Churchill, the FBI and California Nazis. It's December '41, and America is plunging into war.
Bound for Gold: the Great American Adventure. In a series of dramatic and rare images, the world rushes to California, and the boomtown of San Francisco becomes the first American melting pot.
Where do You Get Your Ideas? A tour of places an author finds inspiration and a few lessons for folks in any field looking to tap their sources of personal creativity.
George Washington and Leadership: A Life in Five Acts
Lincoln and Liberty, Too! The arc of Lincoln's presidency, traced through rare Civil War photographs.

Boston's Back Bay: A City Grows Before Us, a photographic tour of nineteenth-century Boston.

Across a four-decade career, William Martin has spoken before hundreds of audiences, from New England to Hawaii, at major book fairs and venues, like the Library of Congress National Book Festival, the United States Naval Institute, the New-York Historical Society, the Philadelphia Atheneum, the Mount Vernon Conference on George Washington... as well as on major television and radio networks, including PBS, Fox, and Bloomberg.
He has also taught writing at the Northeastern University London Writers Workshop (1984); the Maui/Hawaii Writers Retreat and Conference (2006-09); Suffolk University, Boston (2007); the Harvard School of Continuing Education (2007); the Writer's Digest Online University and the annual Writer's Digest Conference (2015); Grub Street's 'Muse and the Marketplace,' 2022.